Comprehensive Auto Repair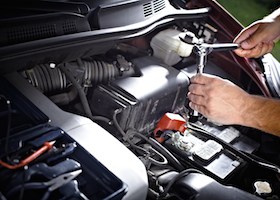 At Davies Auto Care, we provide all auto repair needs from engine service, replacement of brakes, transmission, tires, air conditioning, alignment, gas tanks, electrical repairs and much more. Our experienced technicians have worked on many different makes and models of cars.
It's our job to ensure your car is running smoothly and efficiently. We care about our customers and want to provide them with excellent service to keep them coming back! Our professionals are more than happy to work with you to discuss your concerns about what part of your car needs repair. They will then inspect your car and find out what part is damaged or in need of replacement and will discuss the options of repair with you. We want you to walk away completely satisfied with the work done on your car, which is why we aim to do the best job possible.
If you car needs a repair, tune-up, or check-up, you can trust in Davies Auto Care to give you exceptional auto repair service. Our experts are more than happy to discuss any questions you may have. Keep your loved ones safe, and bring your car in today for any repairs!