Having a safe and reliable vehicle is important for many Americans, as it is their primary means of transportation and also a big investment. It is therefore not surprising that said car owners also value a trustworthy mechanic. However, finding one is a more involved process than simply typing?Mechanics Near Me on Google. If you really want to find trustworthy dependable ?car guys,? there are a few things you need to do beforehand.
How to Look for Trustworthy Mechanics Near Me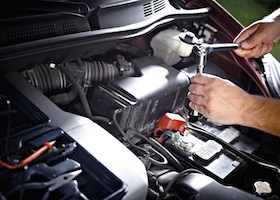 You can?t really go with the first name you come across on a phone book. There is a huge chance you?re going to end up with a mechanic that doesn?t charge fairly compared to the quality of work he gives. Instead, you can start building a list of candidates:
Recommendations from friends and family members
Online searches for ?mechanics near me?
Shops that do not have (or have little) complaints on the Better Business Bureau
Once you finally have a shortlist of mechanics, you need to winnow it down and pick the best. There are a few qualities you need to look for in mechanics near me, and it would do you well to remember them.
Qualities of Trustworthy Mechanics Near Me: Tenure
If you really need an auto service that is dependable and trustworthy, you need to look for one that has been in business for several years. Davies Auto Care, for instance, has been providing auto repair and maintenance services to residents of the Palm Springs area since 1993. The tenure of a mechanic or an auto shop is a definitive proof that they provide quality and dependable service. Because most mechanics who are subpar will struggle to survive within a year, if they can?t keep up with competition.
So if you are on the look out for vehicle or automotive-related services, you can?t go wrong with Davies Auto Care. We are known in and around the Palm Springs area as expert and trustworthy auto mechanics. We provide full-service, preventive maintenance, and auto repairs at cost-efficient rates. We specialize in maintenance schedules, brakes, computer diagnostics, heating & cooling, transmission, smog and emissions. Contact us today to get a FREE estimate.