Desert Hot Springs Auto Repair
Auto Repair, Car Care, Oil Changes and Maintenance in Desert Hot Springs CA 92280
Clients Trust Us for Vehicle & Car Care Maintenance
We use the latest technology to assess the situation and offer you alternatives. We guarantee all of our work and know you'll be happy with the outcome. All you need is to check out customer reviews and testimonials, to see that we have a sterling track record full of satisfied and happy clients.
Our services cover everything including but not limited to oil changes and oil change service, air conditioning and car AC charging. We have happy customers that trust us for auto care and auto repair. Residents of Desert Hot Springs, Palm Springs, Rancho Mirage, Cathedral City and the entire Coachella Valley trust Davies for their vehicle and car care needs. 
Stop by our shop near Desert Hot Springs or give us a call at 760-328-6198 to let us know how we can help you! Our customer representatives are on stand by, and we can provide FREE estimates upon request!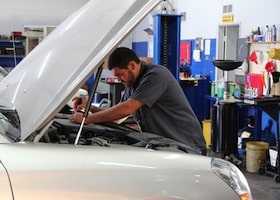 All rights reserved
What Our Desert Hot Springs & Coachella Valley Clients Say
You Don't Have to Take Our Word for It! Here's what our satisfied customers have to say about us!


"Everything about my first time getting work done here was smooth and easy.
They gave me a quote for new brakes, rotors and air conditioning charging. They did the work same-day
and the final price was exactly what they said it would be. And they washed my car!"​
"Went in early in morning to have some ac work.
Dave and crew took me right away and did their checks and maintenance.
Was happy with the service and price. Good and solid repair job."​
"Brought my vehicle in for routine, scheduled maintenance.
Made an appointment as a first time customer.
Got a text message reminder to confirm appointment. Nice Touch."
Everything was explained to me what was done, and what had to be done.
Also parts had to be replaced at no cost to me because they were still under warrant.
Nothing needs to be improved at this time for me.
"I am a longtime member of the "Davies Family" and as a great-grandmother
with significant health issues, knowing that my car
is dependable is of utmost concern. "
I was impressed with the way everyone who entered your office was treated so warmly.
After waiting for three hours for a diagnosis of my car's problems,
I began to feel like part of the family! What an improvement!!
I've never had anybody go the extra mile to keep my car in top shape as Davies does.
All the information about my car is at his finger tips as they document
all the work that they do on your rig( no matter what you drive.)
My cars have been serviced at Davies Auto Care for the past ten years.
I am now 75 years old, and it is so important to have my car taken care of by people I trust.
Dave, Elaine, and their staff make me feel welcome at all times.
Having been in the automobile business myself, I enjoyed your excellent customer service and the workmanship of your technicians. A return to the good ole days when performing
a small task went a long way to enhance the established relationship with the customer.
The Best Auto Service for Car Owners in the Desert City
Davies Auto Care excels at providing auto services to Indian Wells vehicle owners. We offer all manner of automotive care, covering engines, brakes, air conditioning, tires, gas tanks, electrical, and more. Our certified and experienced technicians have years of experience working on various makes and models of cars. We also have access to specialized tools and documentation that let us provide great service to all manner of auto vehicles.
The Only Auto Shop You Will Ever Need
We make it a point to provide the kind of service car owners expect, ensuring that every single car that leaves our shop is running smoothly and efficiently. We care deeply about providing customers with excellent service, and want every single one of them to come back to us in case they need maintenance and repairs in the future. We are the one stop auto shop to visit when they have car or engine troubles.

Customer Service and Technical Expertise
Our mechanics are well-versed in customer service. They can inspect and assess your car if it needs repairs or just maintenance, and can easily explain the problems while discussing possible options. We will not overwhelm you with jargon or sleight of hand. Everything is made clear, and you will always understand what kind of auto repair service you are getting.
Davies Auto Care's Expert Mechanics are Always Here to Help
So if your car needs a repair, a tune-up, or a check-up, there is no other place to go to for auto repair services but Davies Auto Care. Visit us and talk with our experts. We are more than happy to answer any questions you have. Our goal is to keep your car in tip-top shape, so that you can drive safely and keep your loved ones safe.
Desert Hot Springs, also known as DHS, is a city in Riverside County, California, United States. The city is located within the Coachella Valley geographic region, sometimes referred to as the Desert Empire. The population was 25,938 at the 2010 census, up from 16,582 at the 2000 United States Census. The city has undergone rapid development and high population growth since the 1970s, when there were 2,700 residents.
According to founder of the city and writer Cabot Yerxa in his newspaper columns published in The Desert Sentinel newspaper, the first homesteader in the area of the city of Desert Hot Springs was Hilda Maude Gray, who staked her claim in 1908. In 1913 Cabot Yerxa arrived and soon discovered hot water on Miracle Hill. Due to the San Andreas Fault bisecting the area, one side has cold water, the other has hot. His large Pueblo Revival Style architecture structure, hand built over 20 years, is now one of the oldest adobe-style buildings in Riverside County, and houses Cabot?s Pueblo Museum, designated a state historical site after his death in 1965. Cabot?s Trading Post & Gallery opened in February 2008.
The town was founded by L. W. Coffee on July 12, 1941. The original town site was centered at the intersection of Palm Drive and Pierson Boulevard and was only one square mile. Coffee chose the name Desert Hot Springs because of the area?s natural hot springs. Desert Hot Springs became a tourist destination in the 1950s because of its small spa hotels and boutique hotels. The city is popular with ?snowbirds.? Realtors arrived to speculate, and thousands of lots and streets were laid out over a six square mile area. Some homes were bought by retirees and the area incorporated as a city in 1963, with 1,000 residents.
Desert Hot Springs experienced periods of significant growth in the 1980s and 1990s, when most of the vacant lots were filled with new houses and duplex apartments. The city?s population doubled in the 1980s and increased by 5,000 in the 2000 census. In 1993, a 3-star hotel, Mirage Springs Hotel Resort opened in DHS. Despite good reviews and providing much needed financial revenue to DHS, Mirage Springs closed its doors in 1998. The business reopened as the Miracle Springs Resort and Spa.
Desert Hot Springs High School opened in 1999, two new public parks and several country clubs were proposed. On the Internet, news of the city is provided by Desert Vortex News with investigative reports covering local city government, with addition articles covering the Coachella Valley. Another news website, Desert Local News also provides news of the city. A local newspaper Desert Star Weekly is published in the city.
We Finance 6 & 12 Month No Interest Upon Approval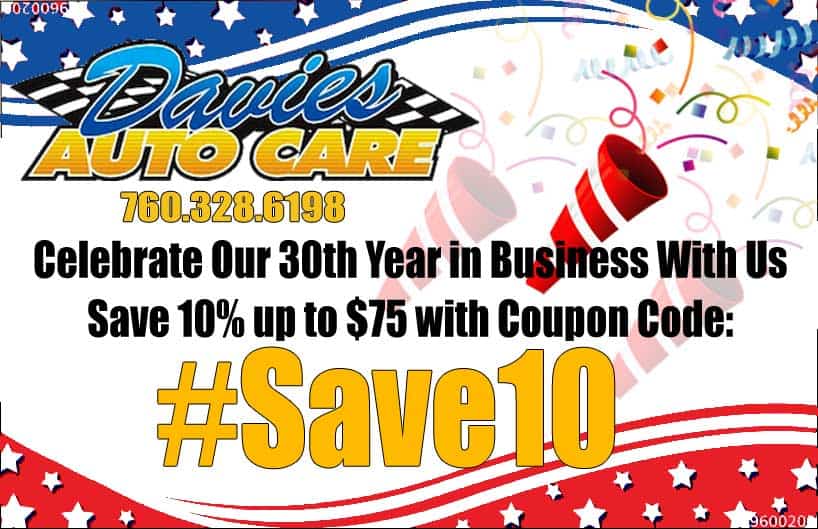 * You can click the button below for a printable copy.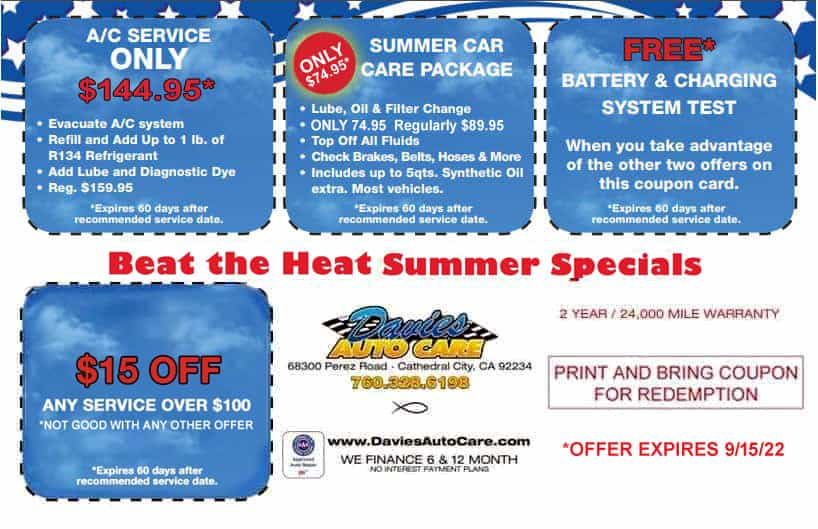 * You can click the button below for a printable copy.